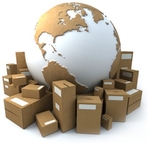 Due to our company's dynamic expansion onto new sales markets, we are looking for business partners from all over the world that would like to accept this challenge.

We are open to cooperate with any business or private persons that are currently in the business of wholesale or direct sale of cork products. Distributors of our natural cork can count on a very attractive price, professional assistance and high quality products.

For more information please contact our offices.