Natural cork handbags & wallets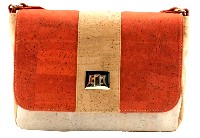 We offer a wide range of
natural cork apparels
perfect for women, men and children. Each of our products is handcrafted with high precision for fashionalby handy items and maximized comfort.
What's more, materials made from high quality natural cork are very
fashion-forward, resilient and versatile
. Marvel at the sophisticated and posh quality of our cork handbags, cork wallets, unisex belts and huts, umbrellas, walets, cork watches, fennels, culinary and wine accessories, pots, key holders, cigarette cases and much more!
They come in different hues like red, gold, silver brown and chocolate, and feature timeless patterns for a
completely amazing visual treat
.
Enjoy your shopping!